LAOPAW TACTICAL DOG HARNESS
Regular price
$0.00 USD
Sale price
$62.00 USD
Unit price
per
Sale
Sold out
A Heavy-Duty, Tactical, and Multifunctional Dog Harness that is simple to secure and easy to link up with. Probably the only harness you will ever need! Upgrade to the
Tactical Dog Gear Kit
to unlock the ultimate walking experience and save $$.
SHIPMENT

We are proud to offer Free Worldwide Shipping on all orders. Shipping Time: 4-10 Business Days depends on your location. Please note that customized products may extend the processing time by 3-5 days. See more details HERE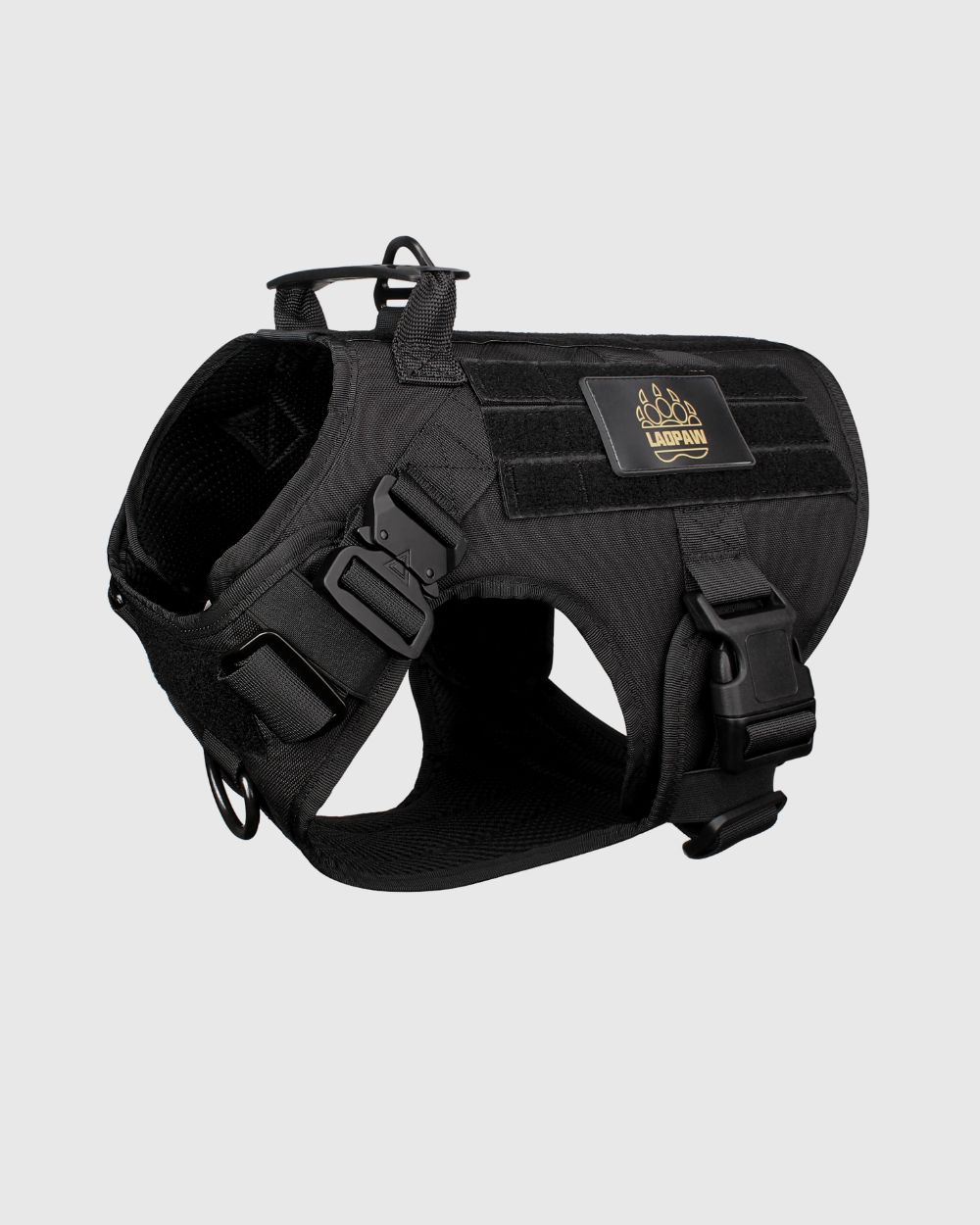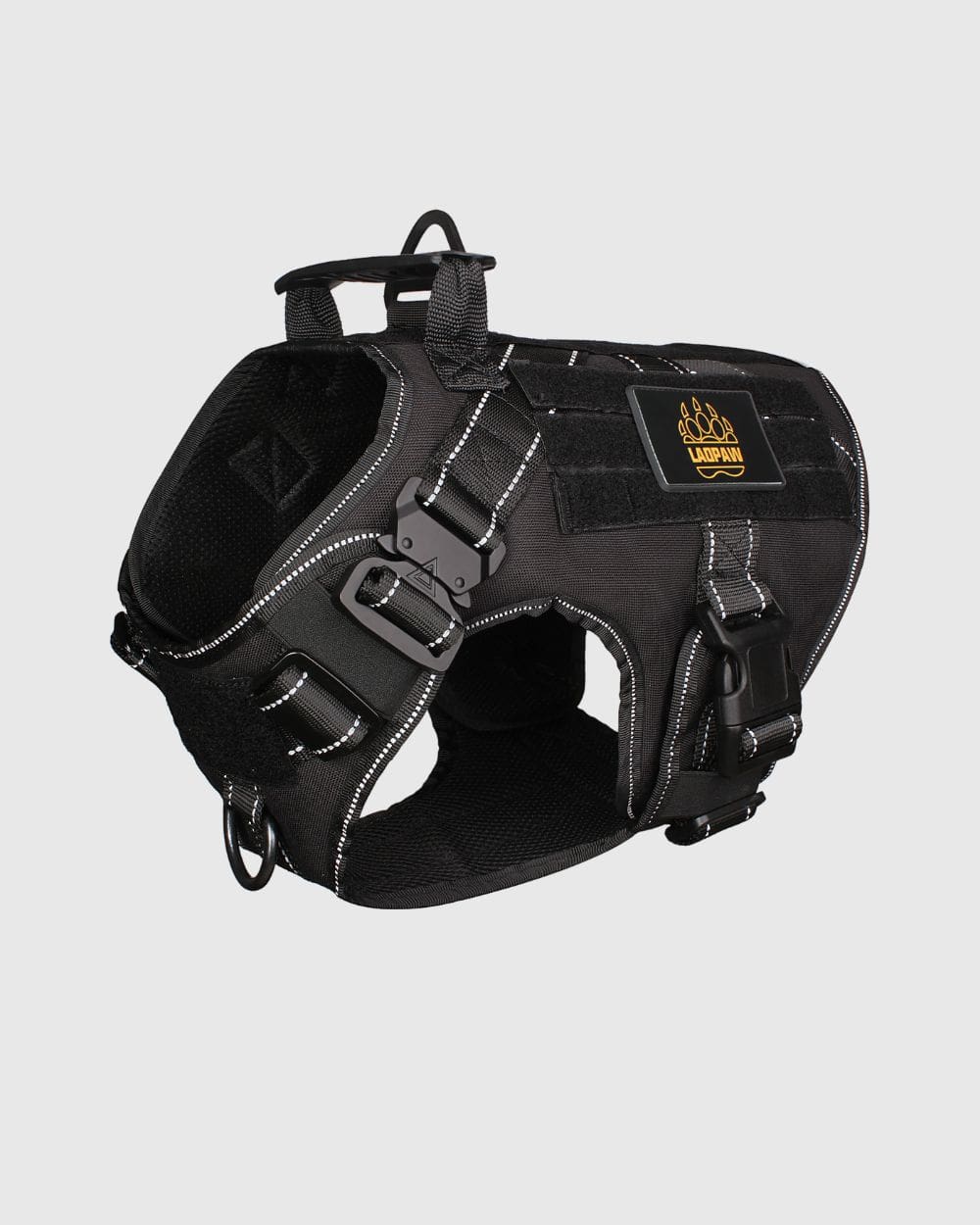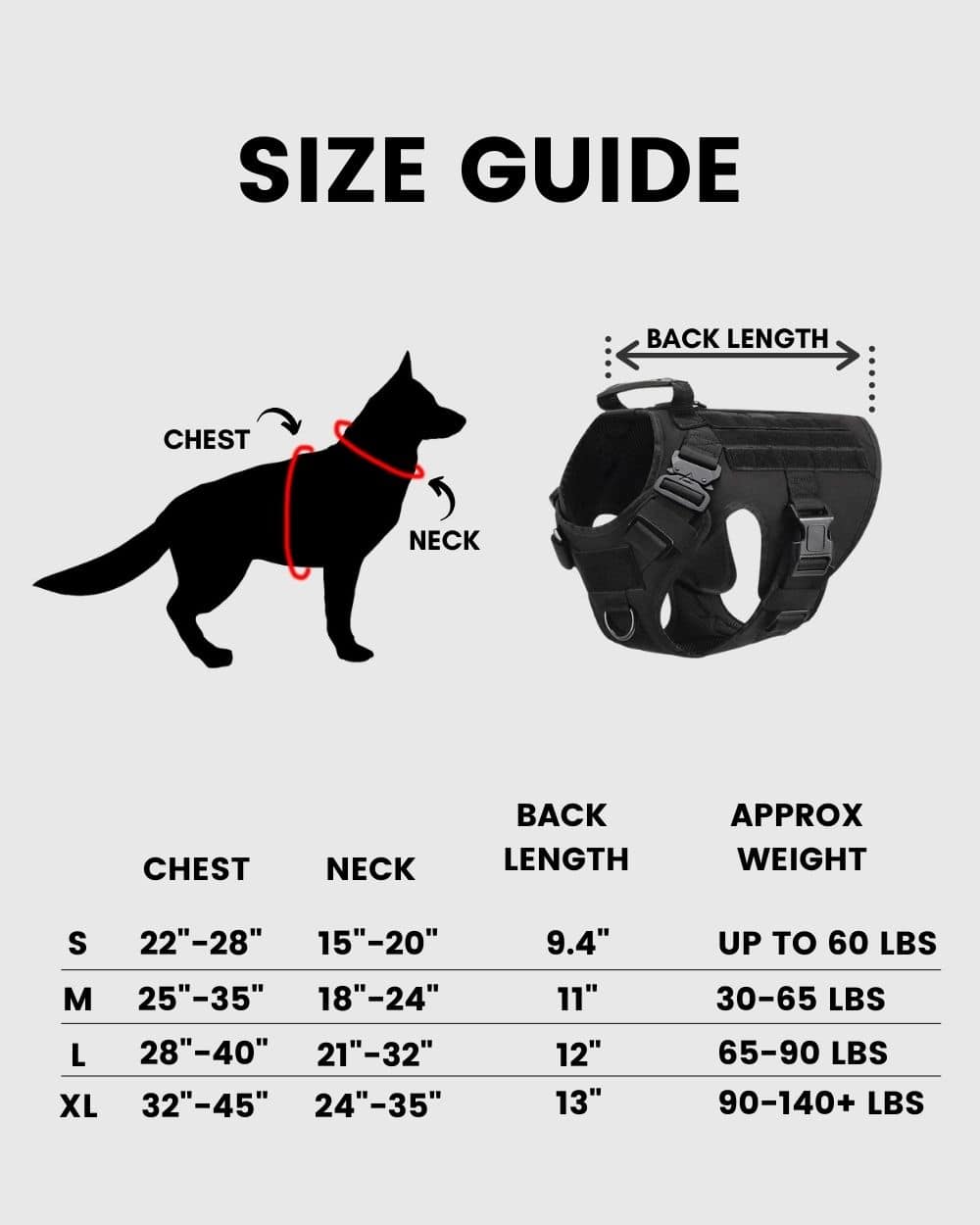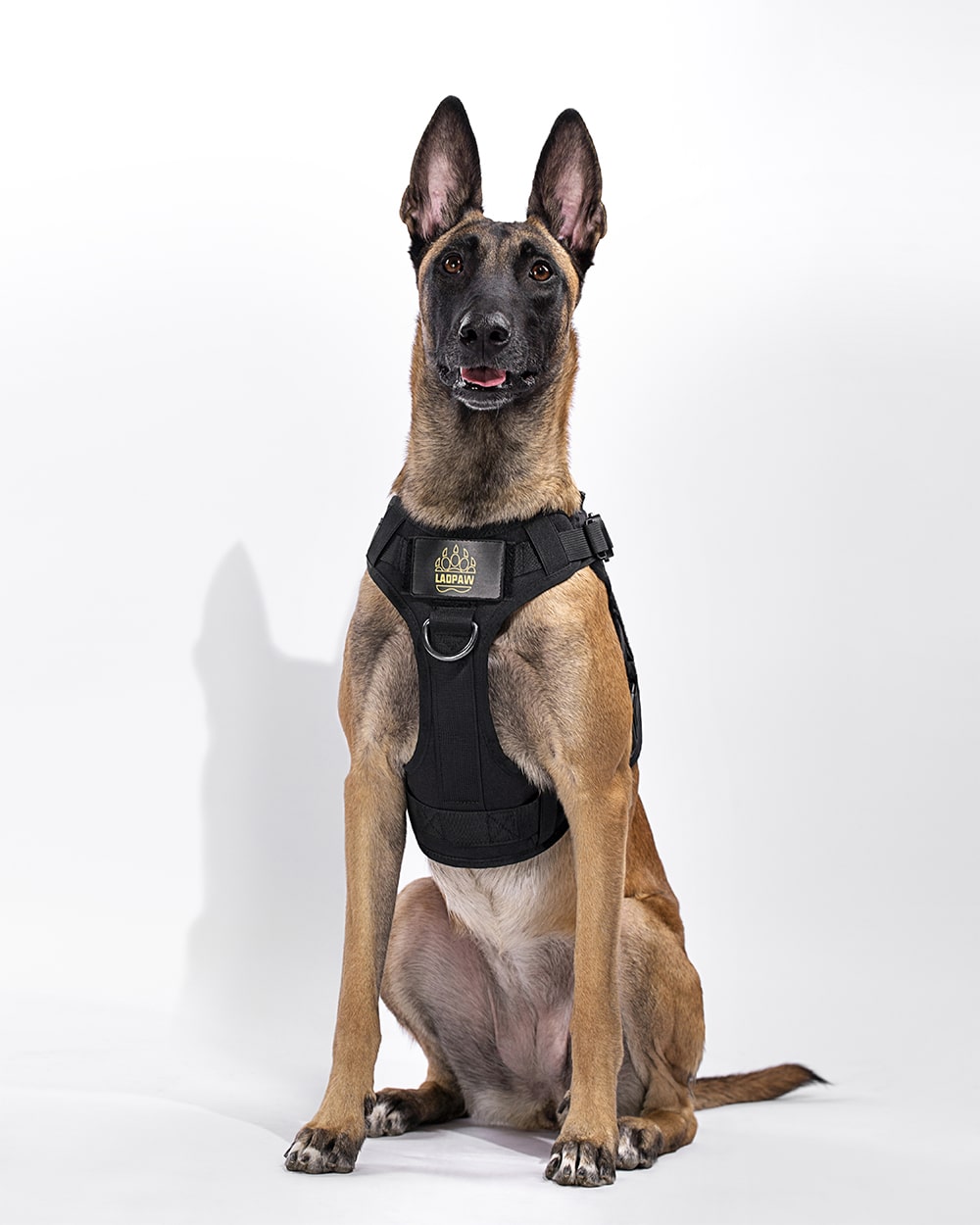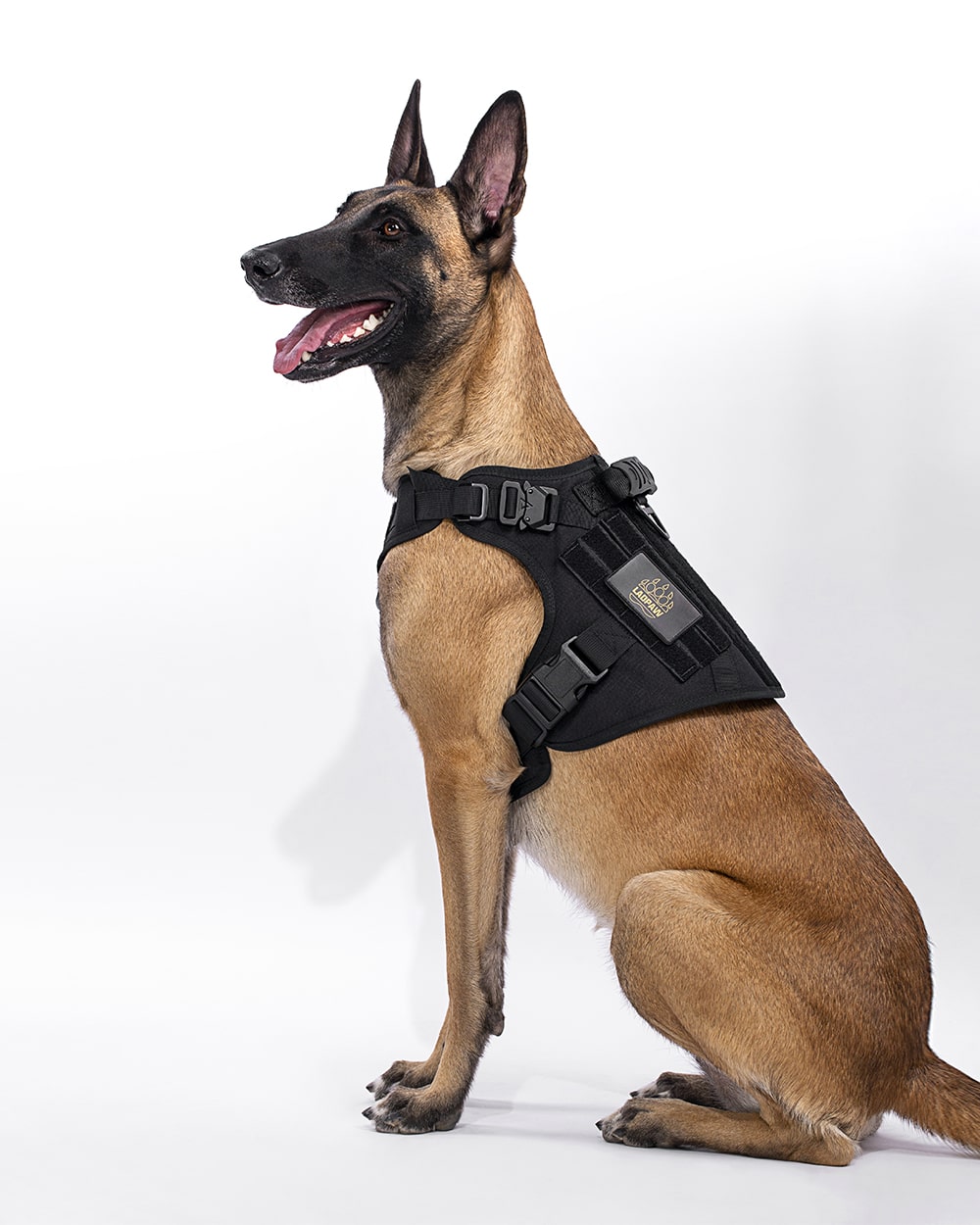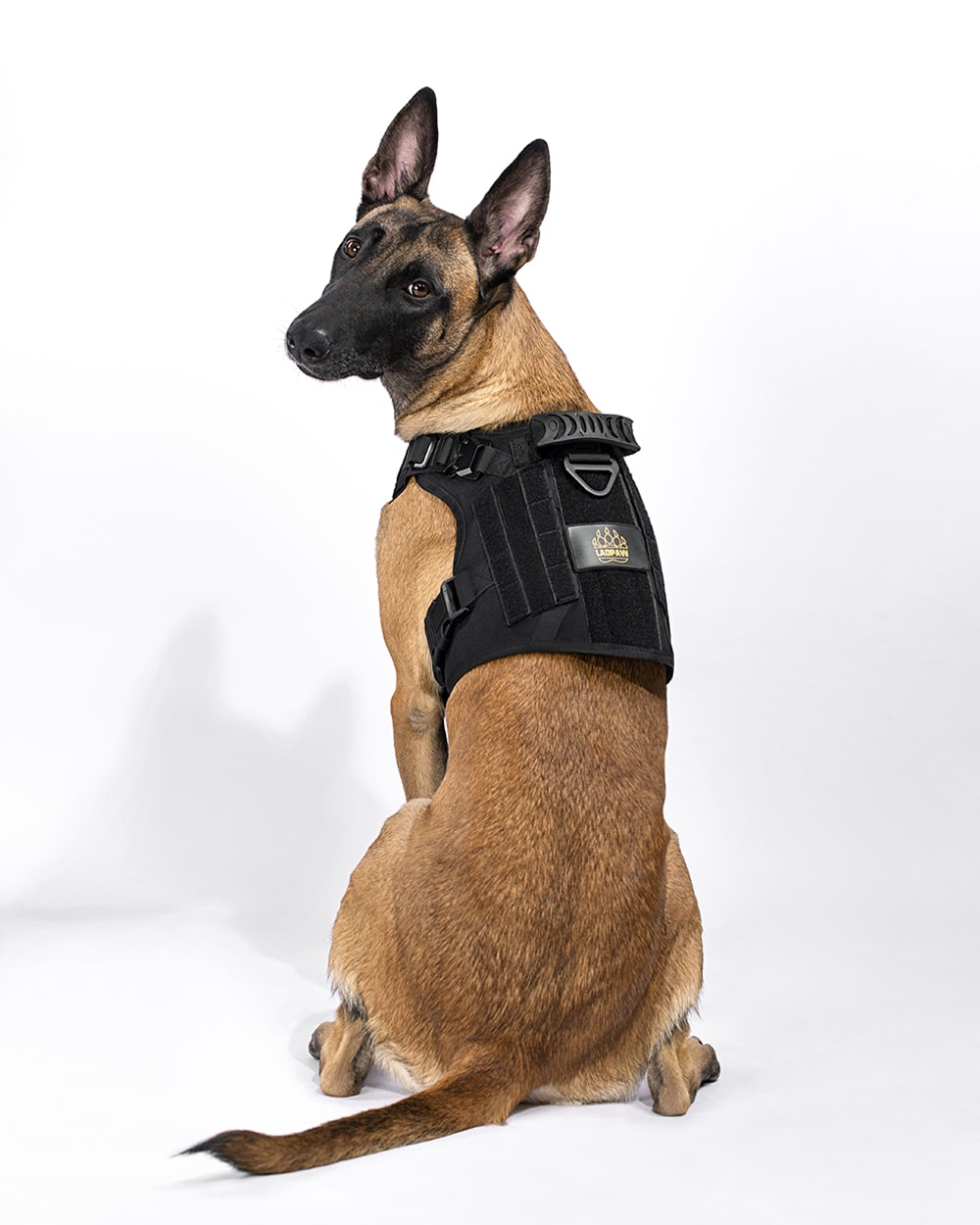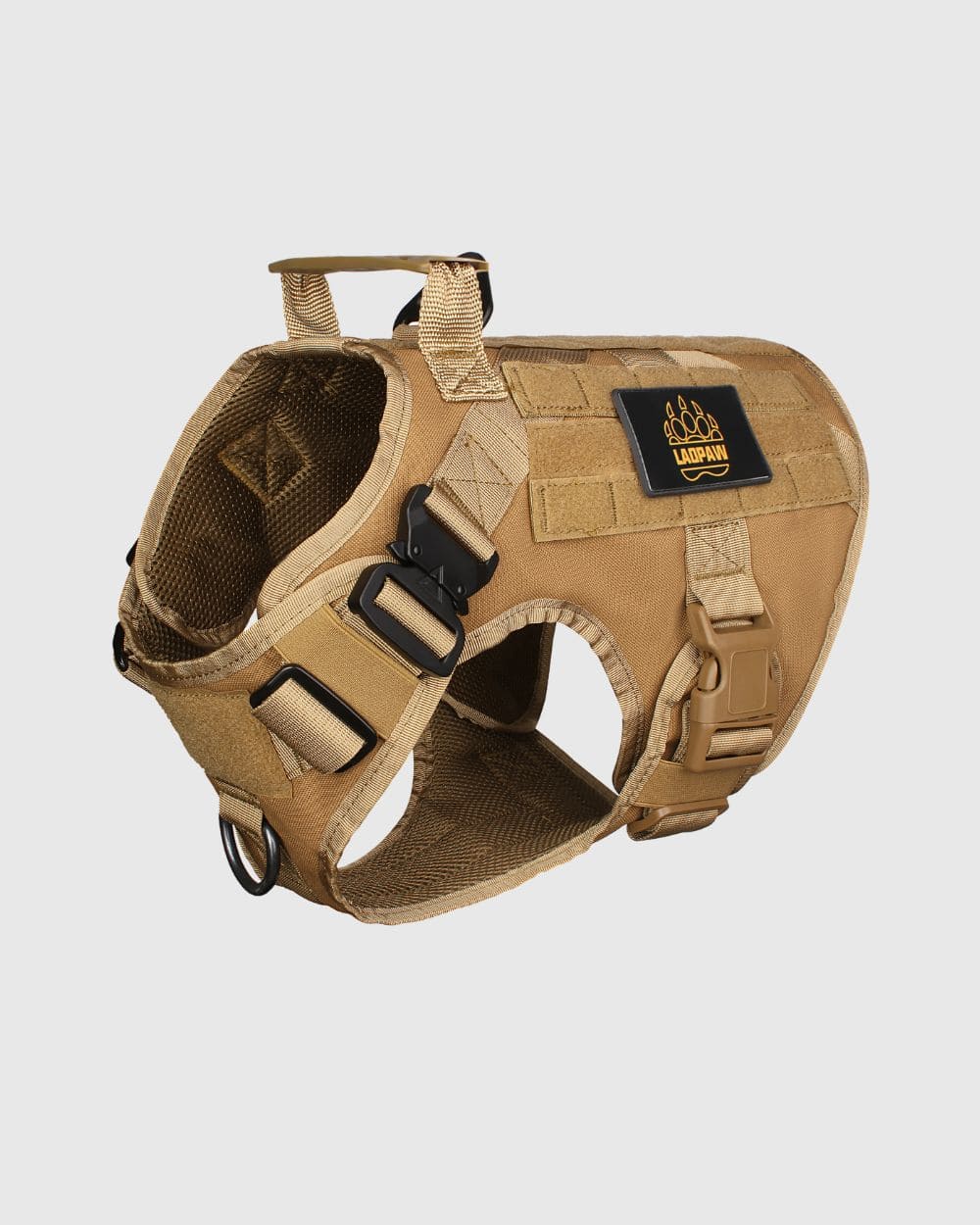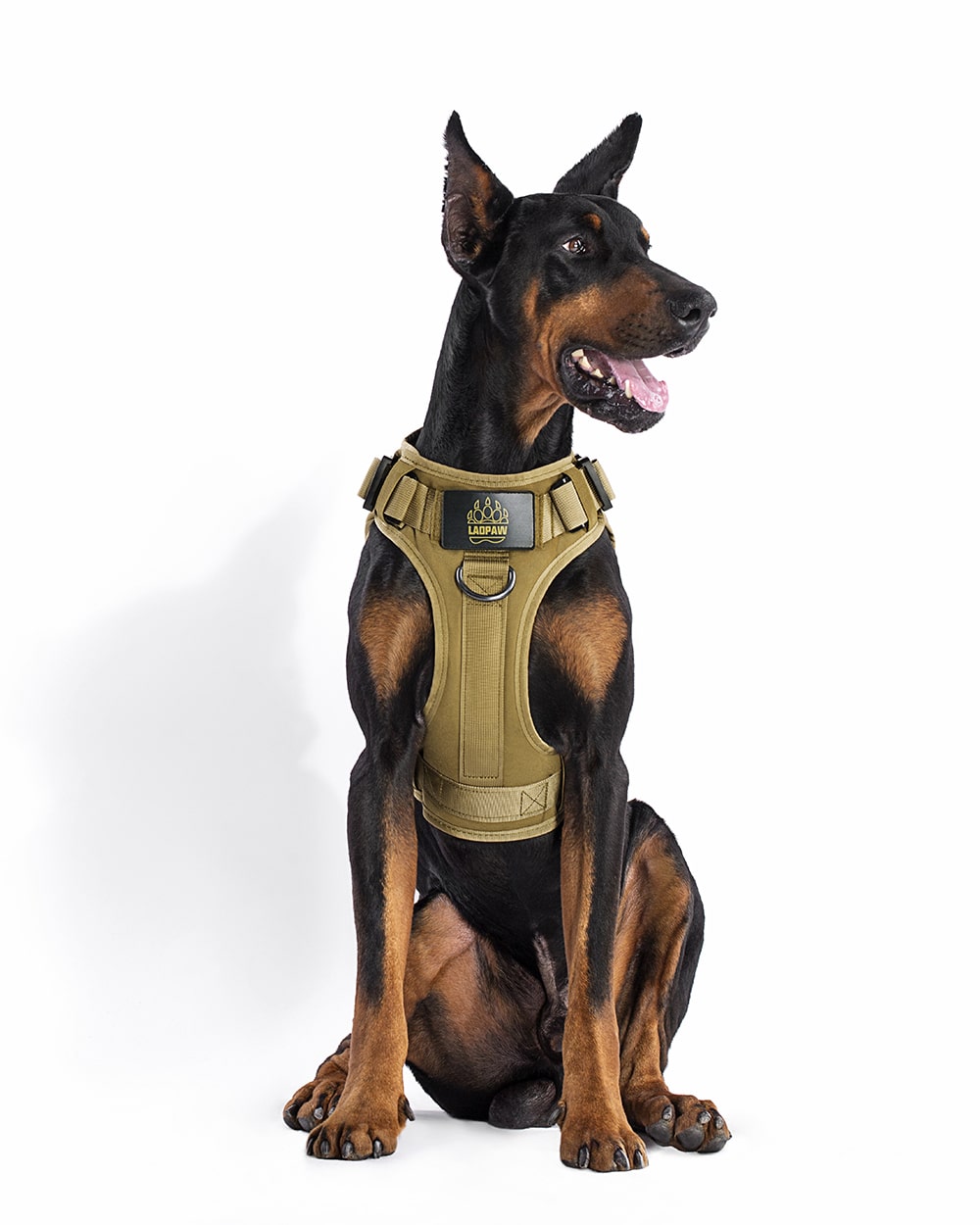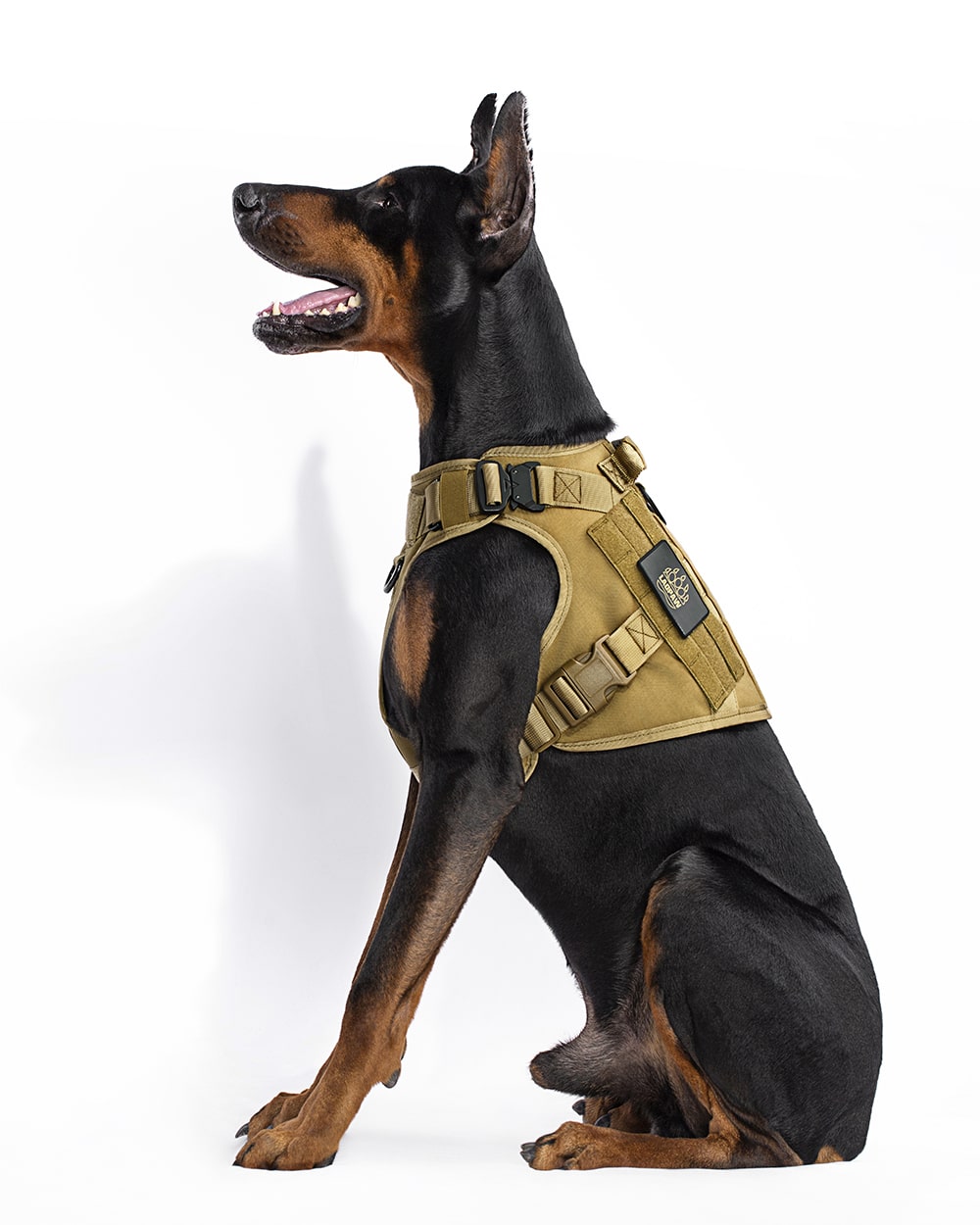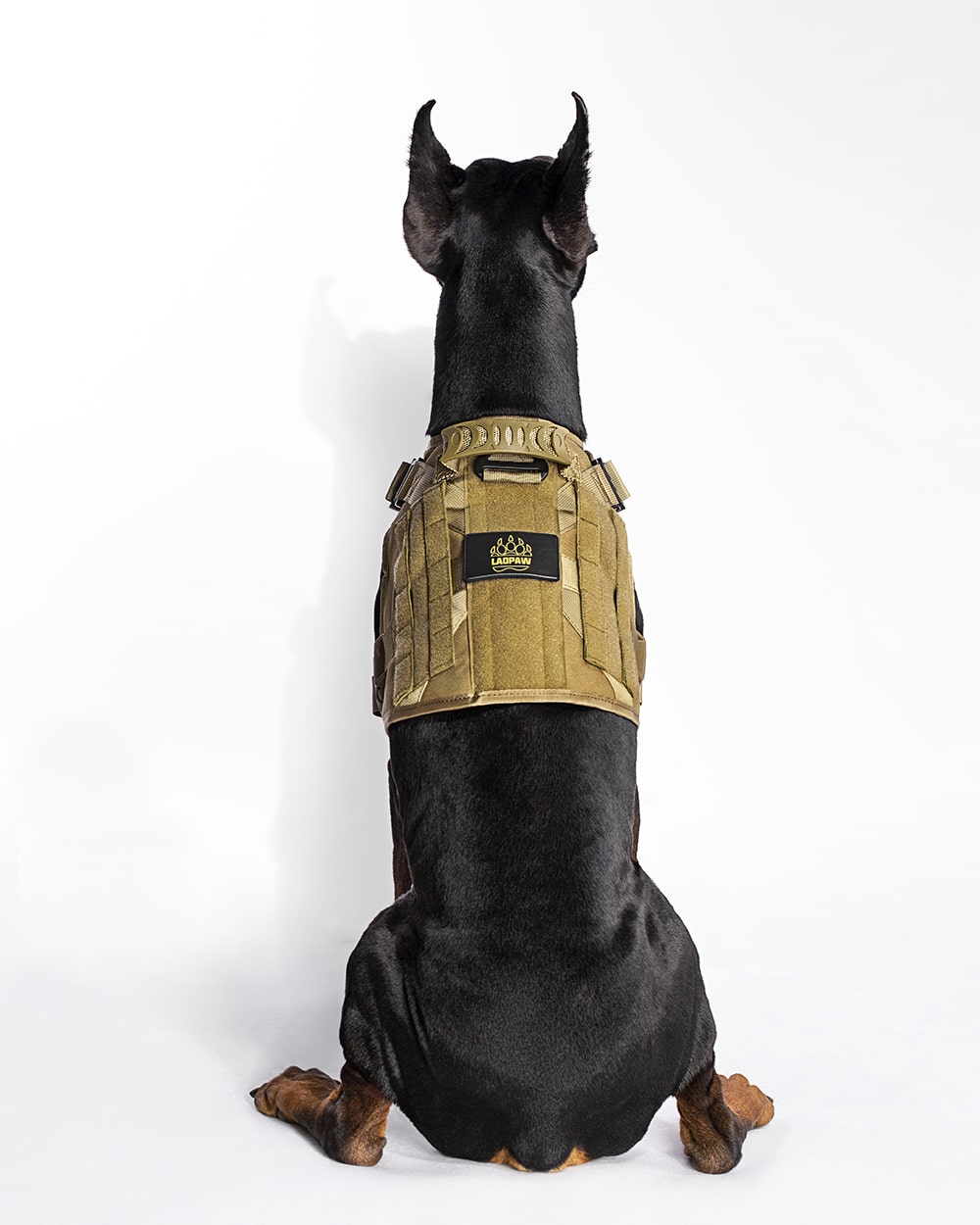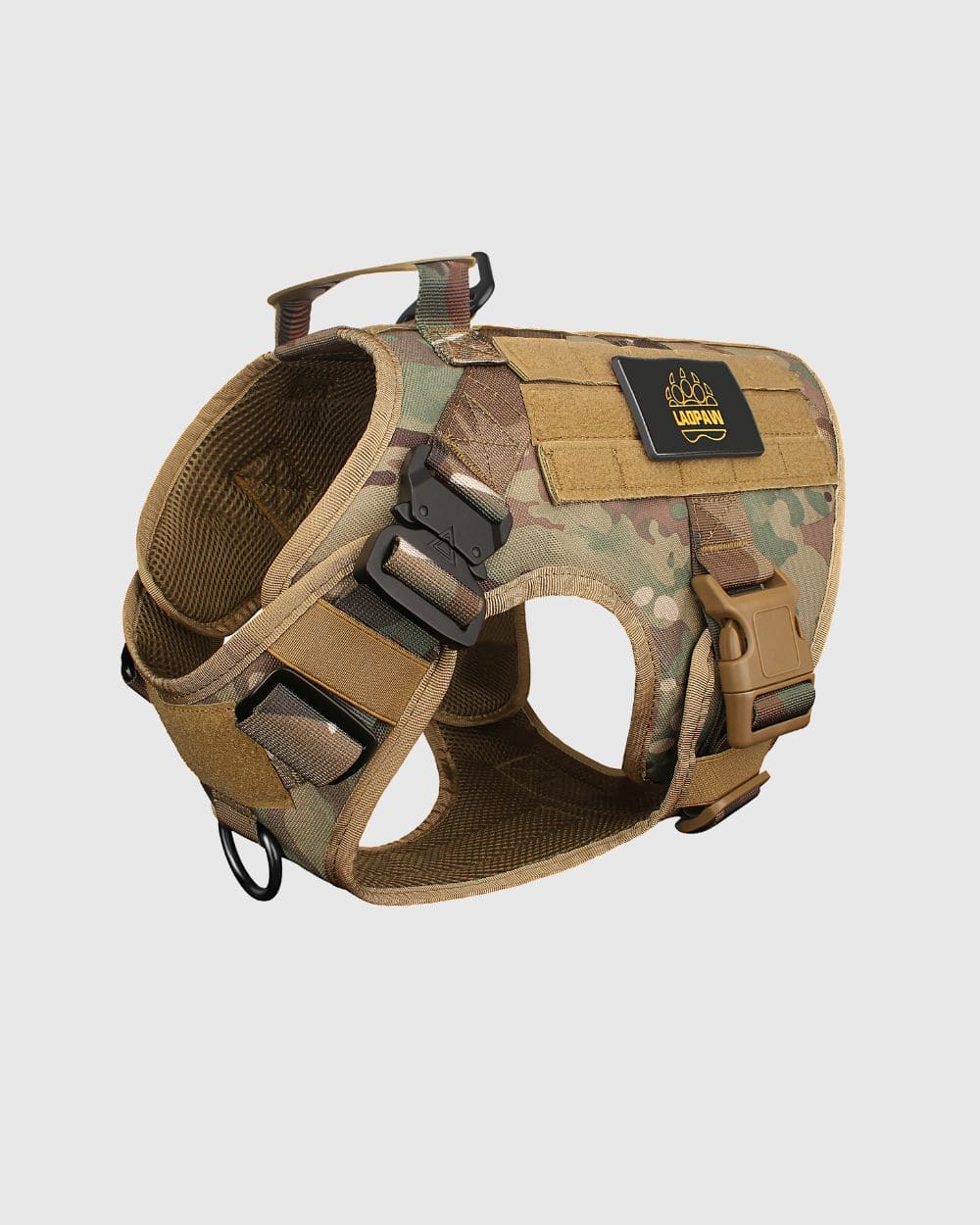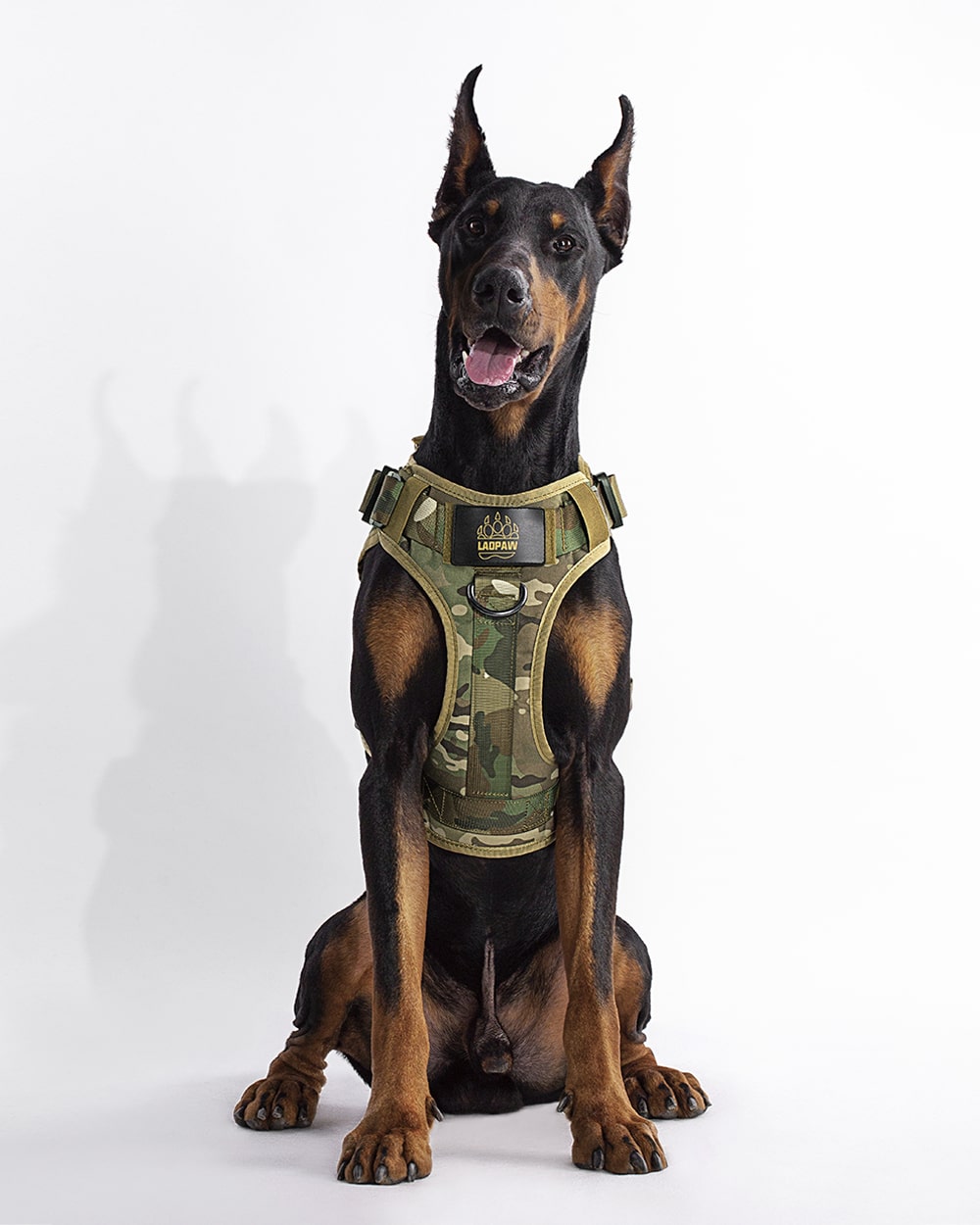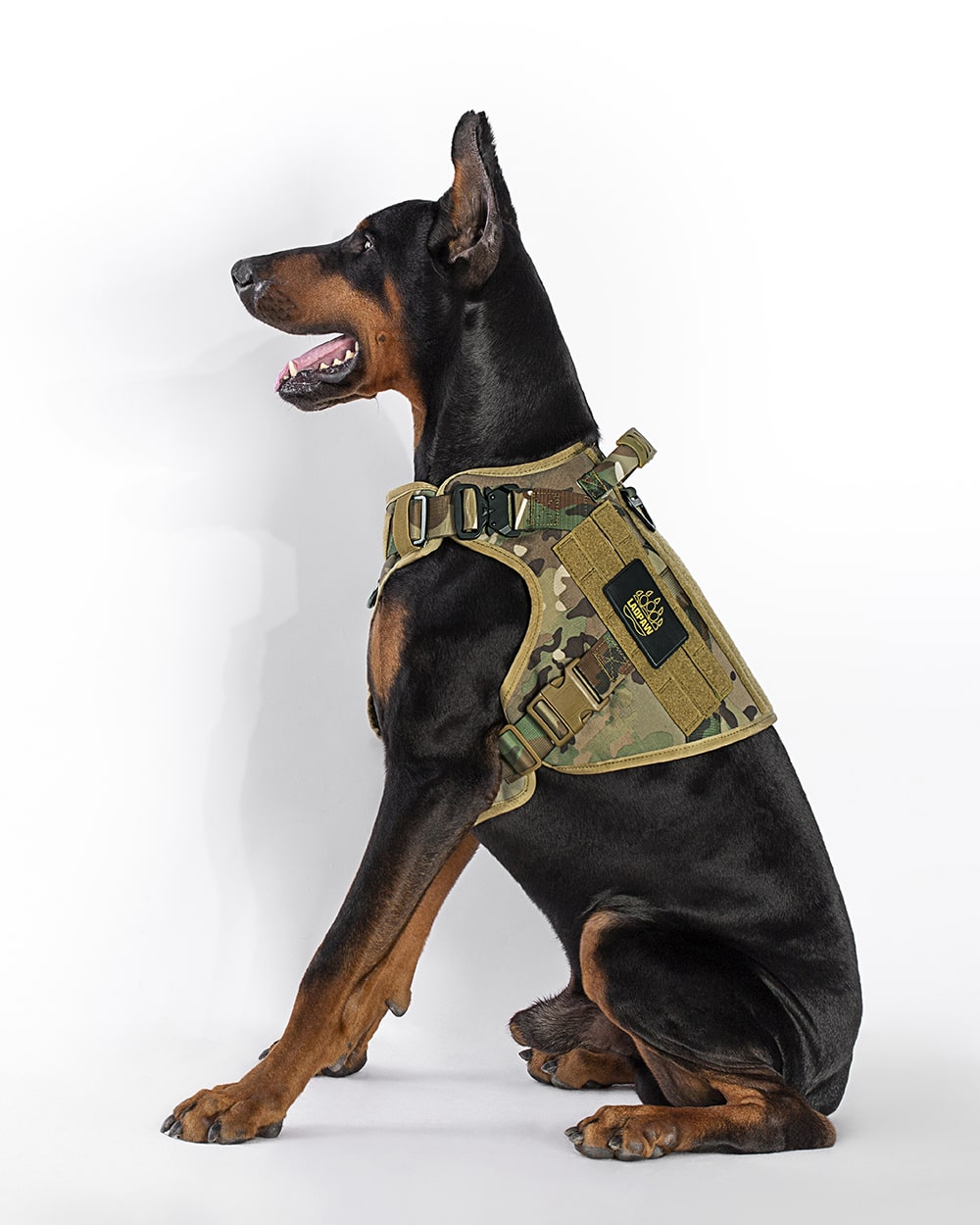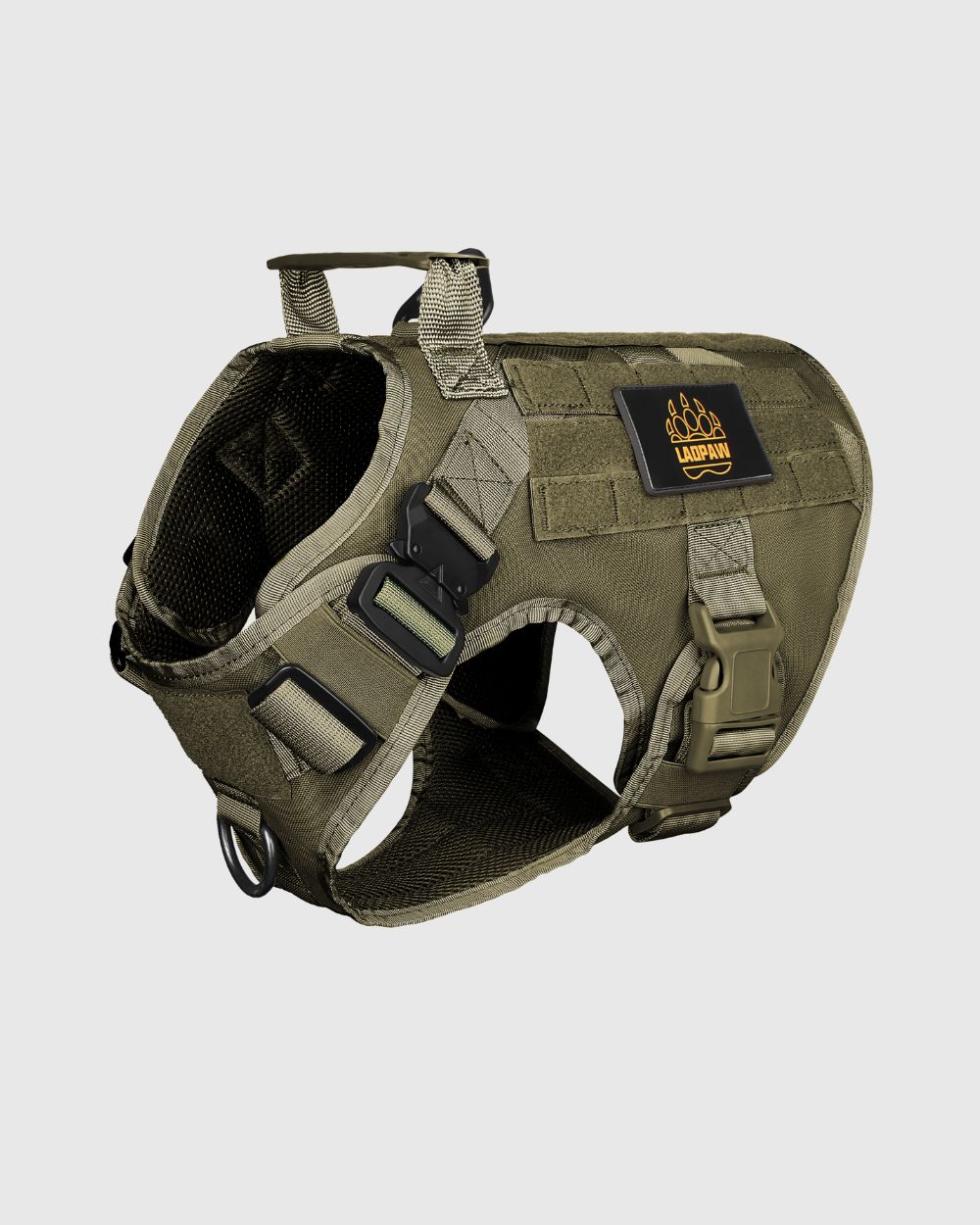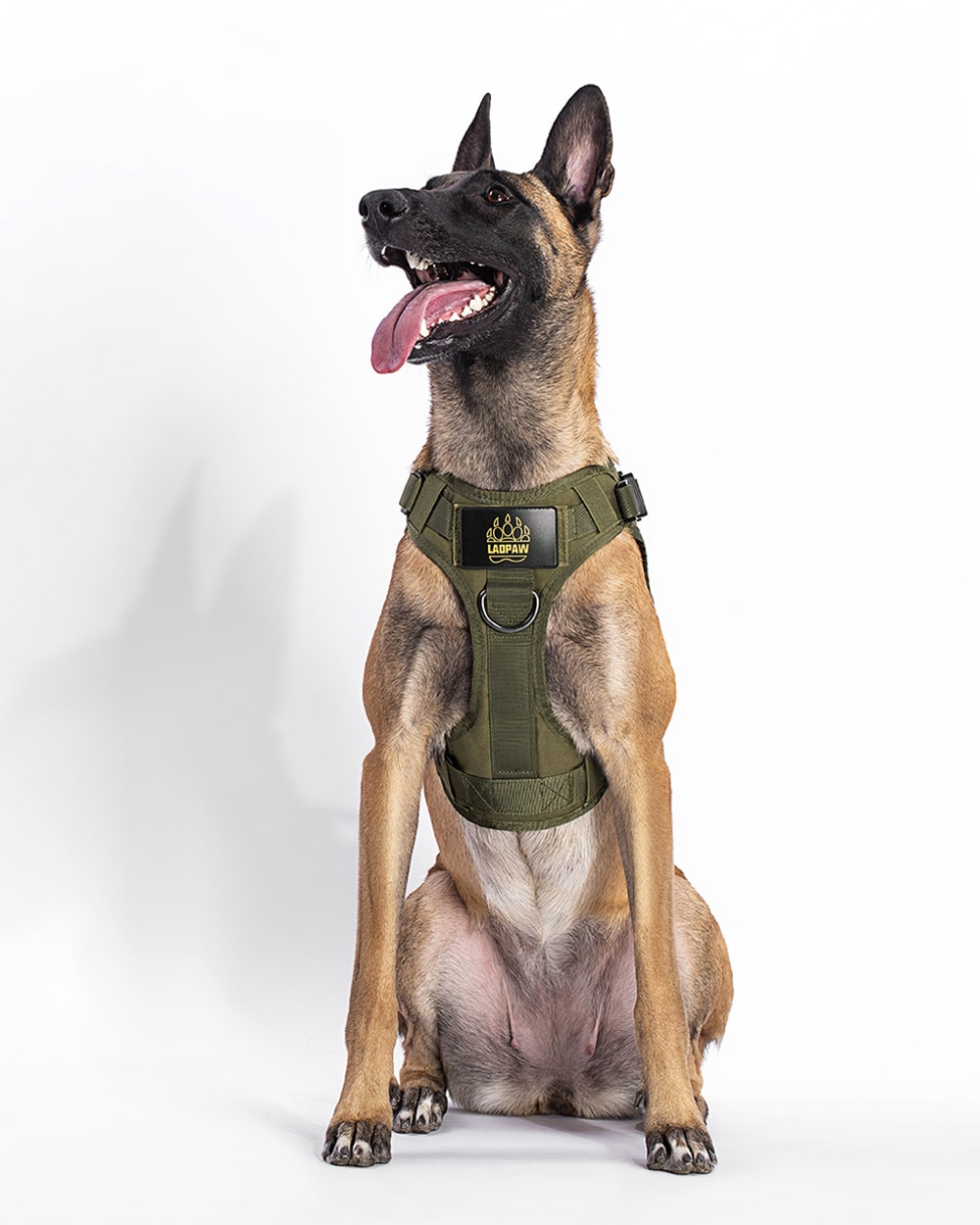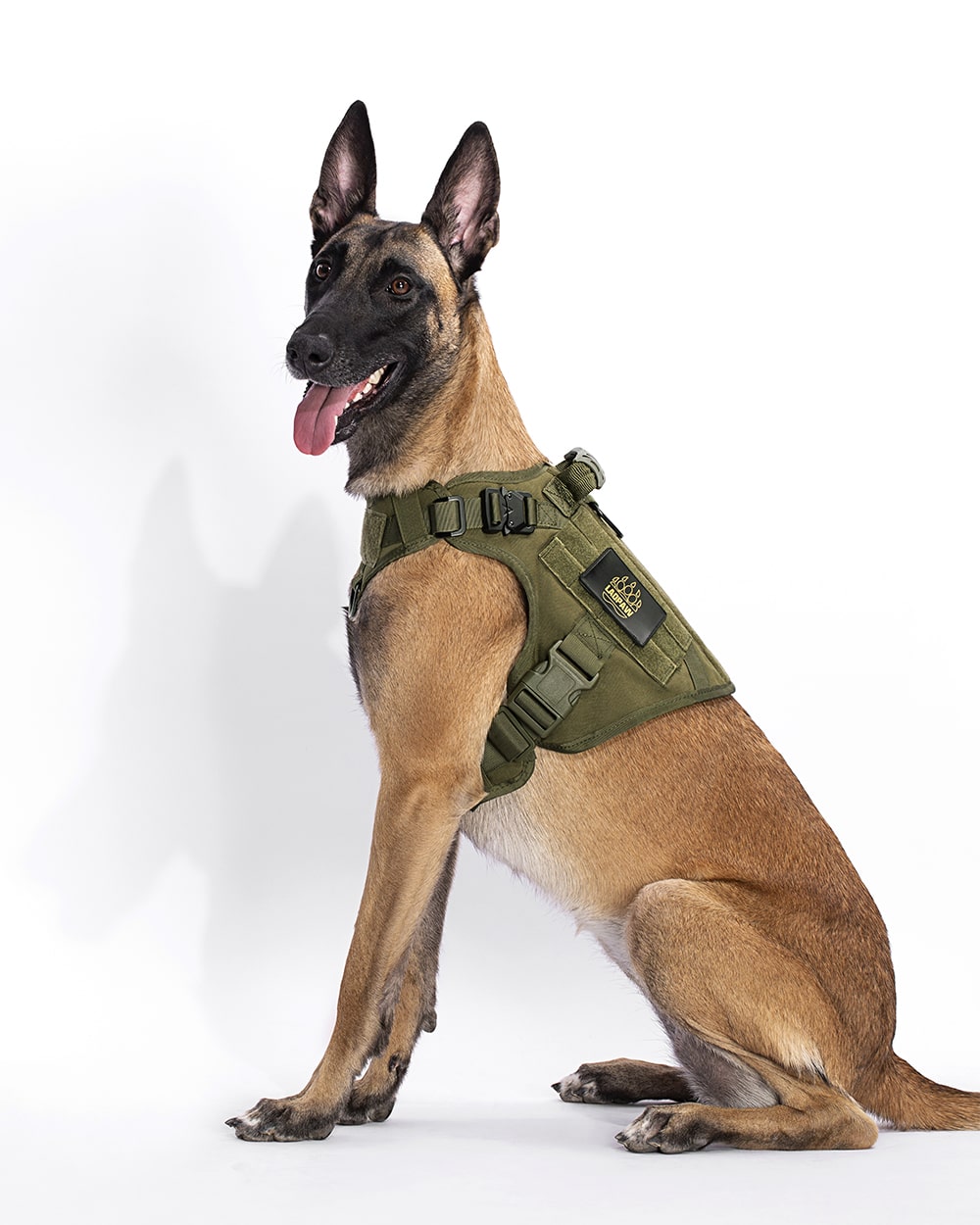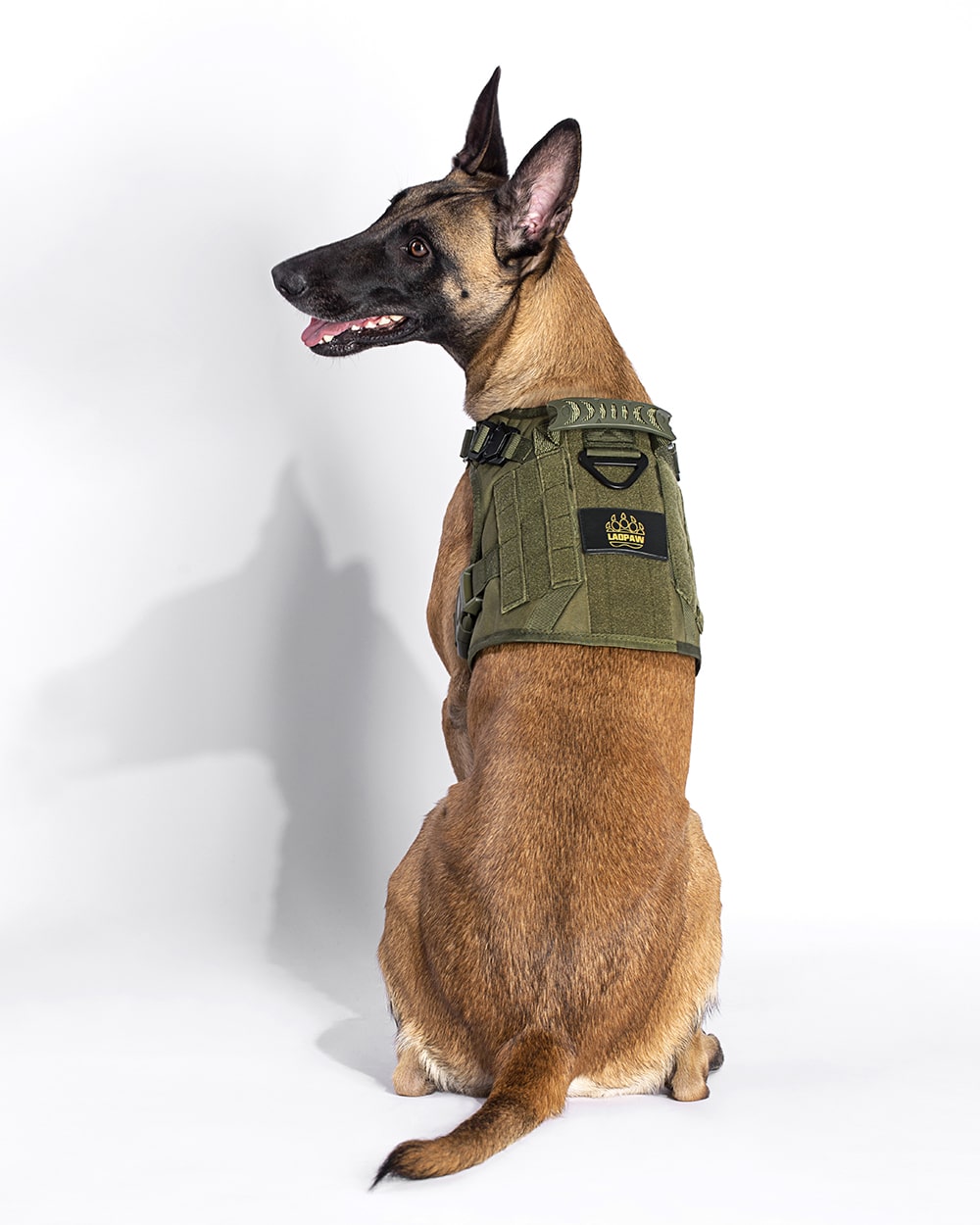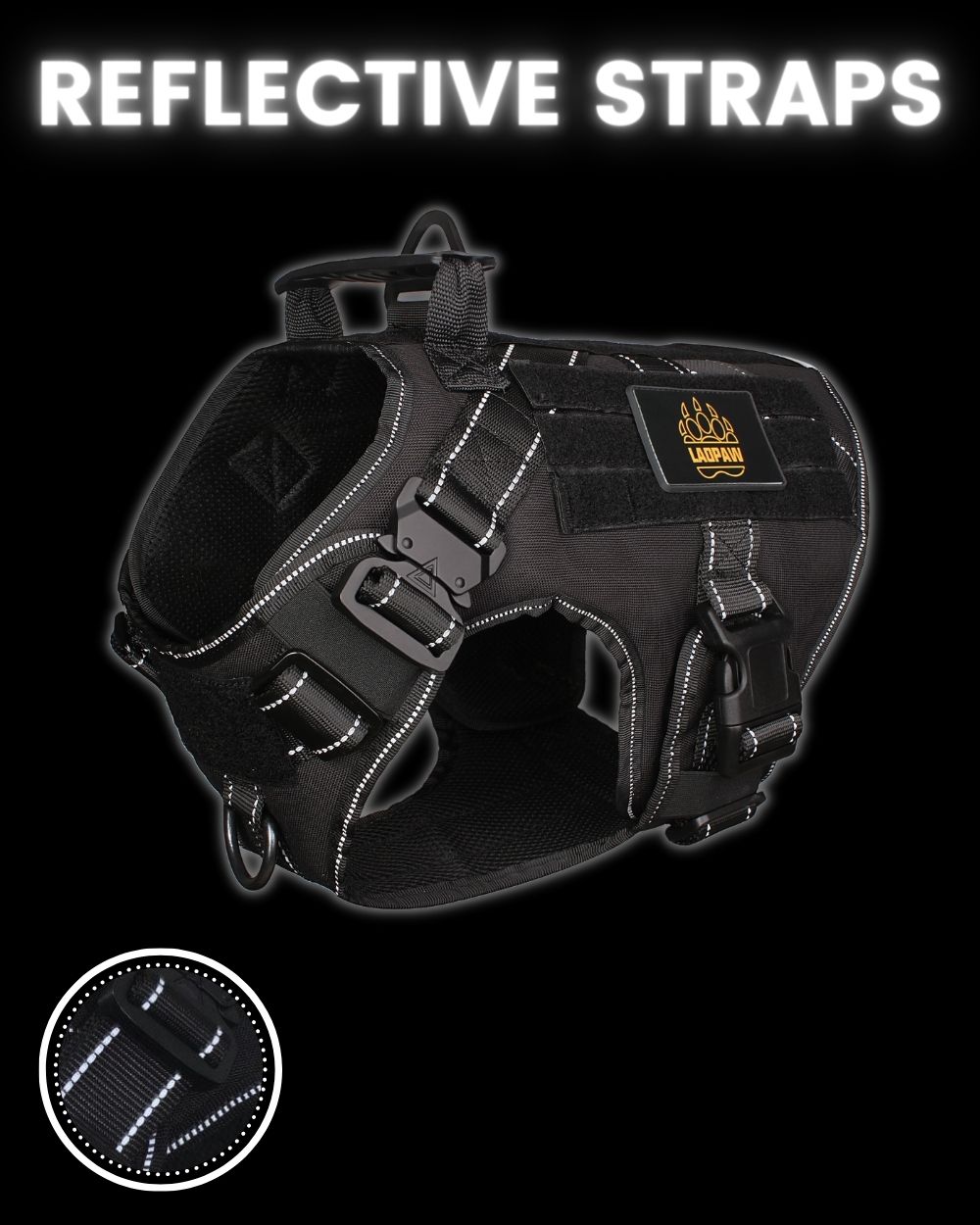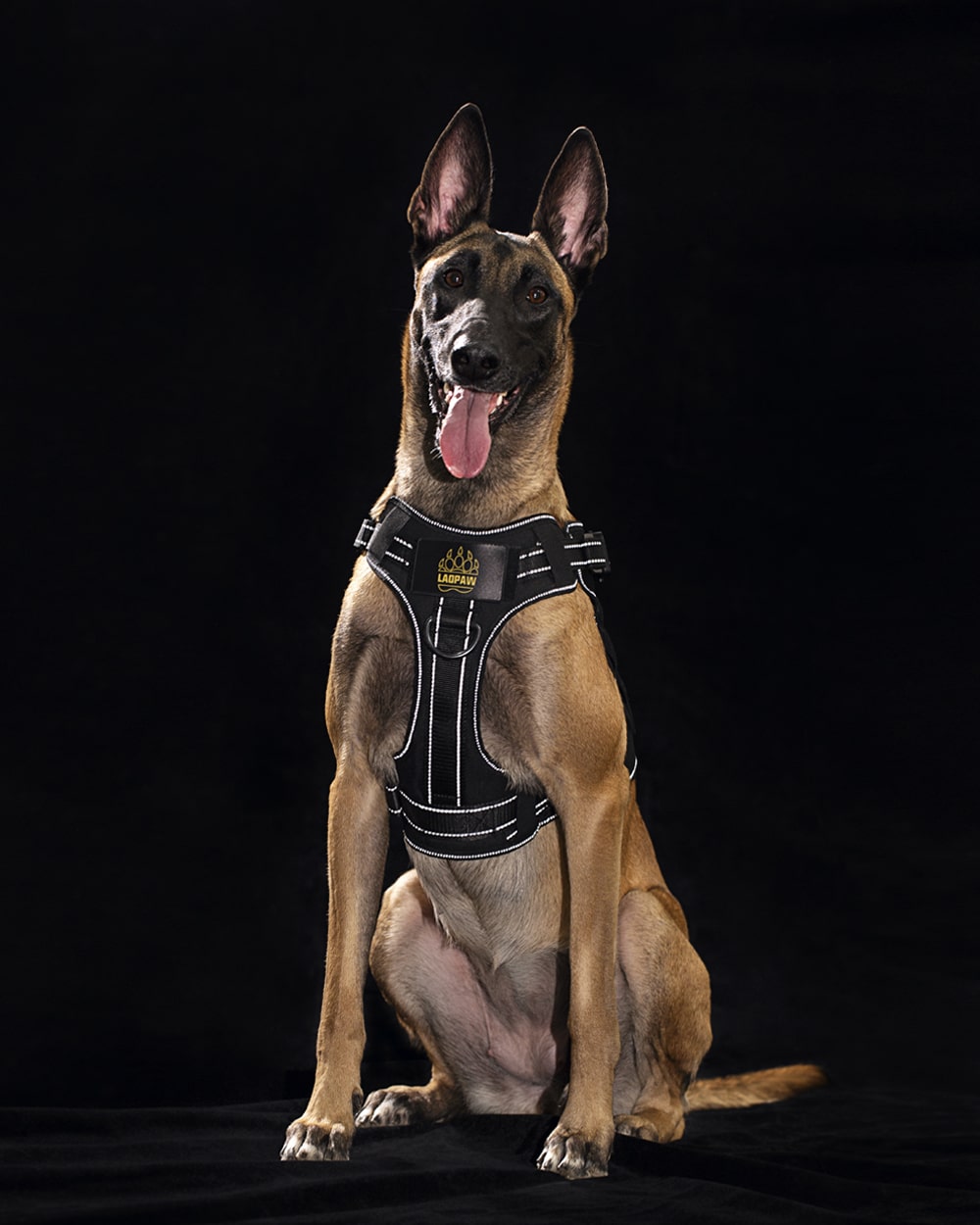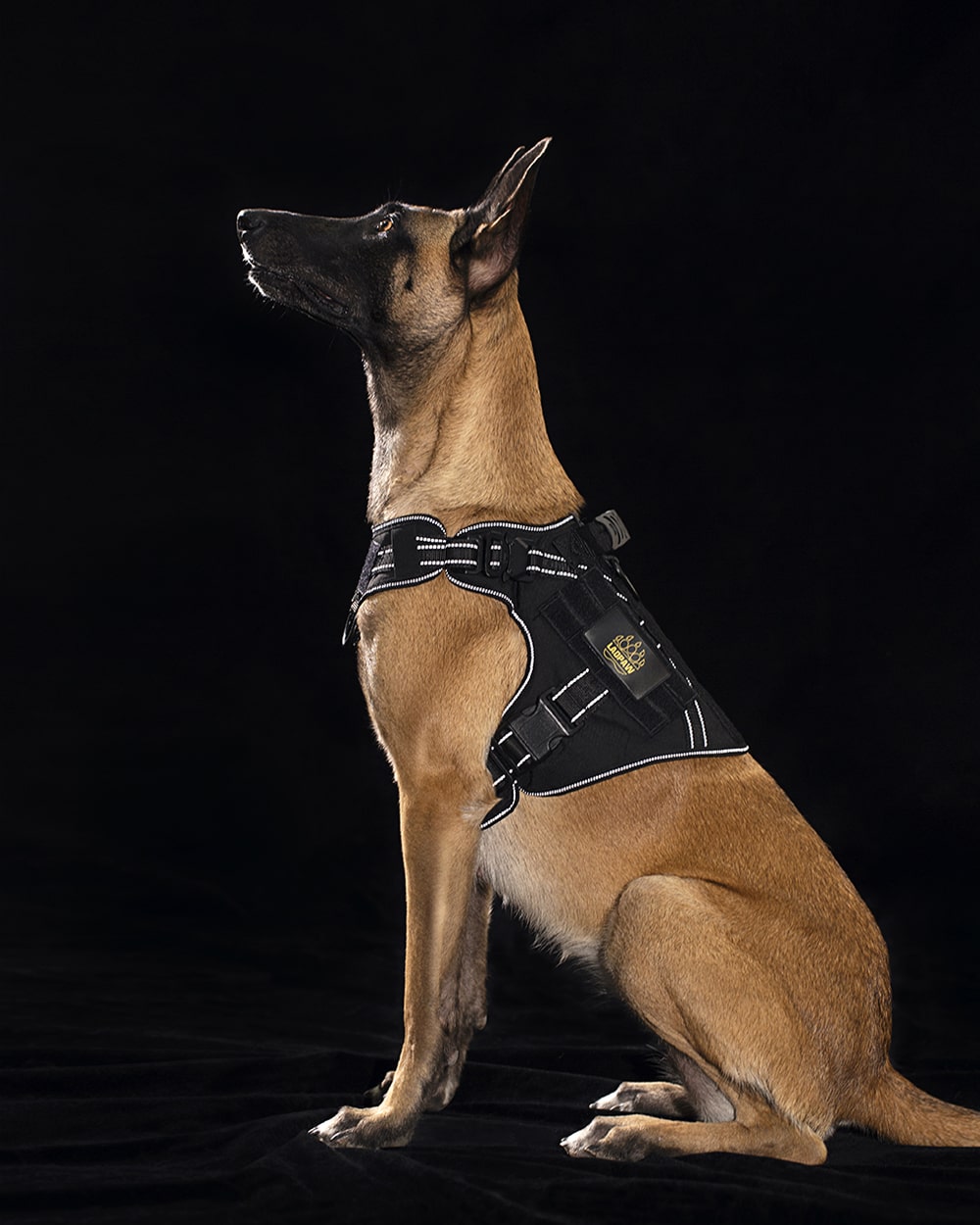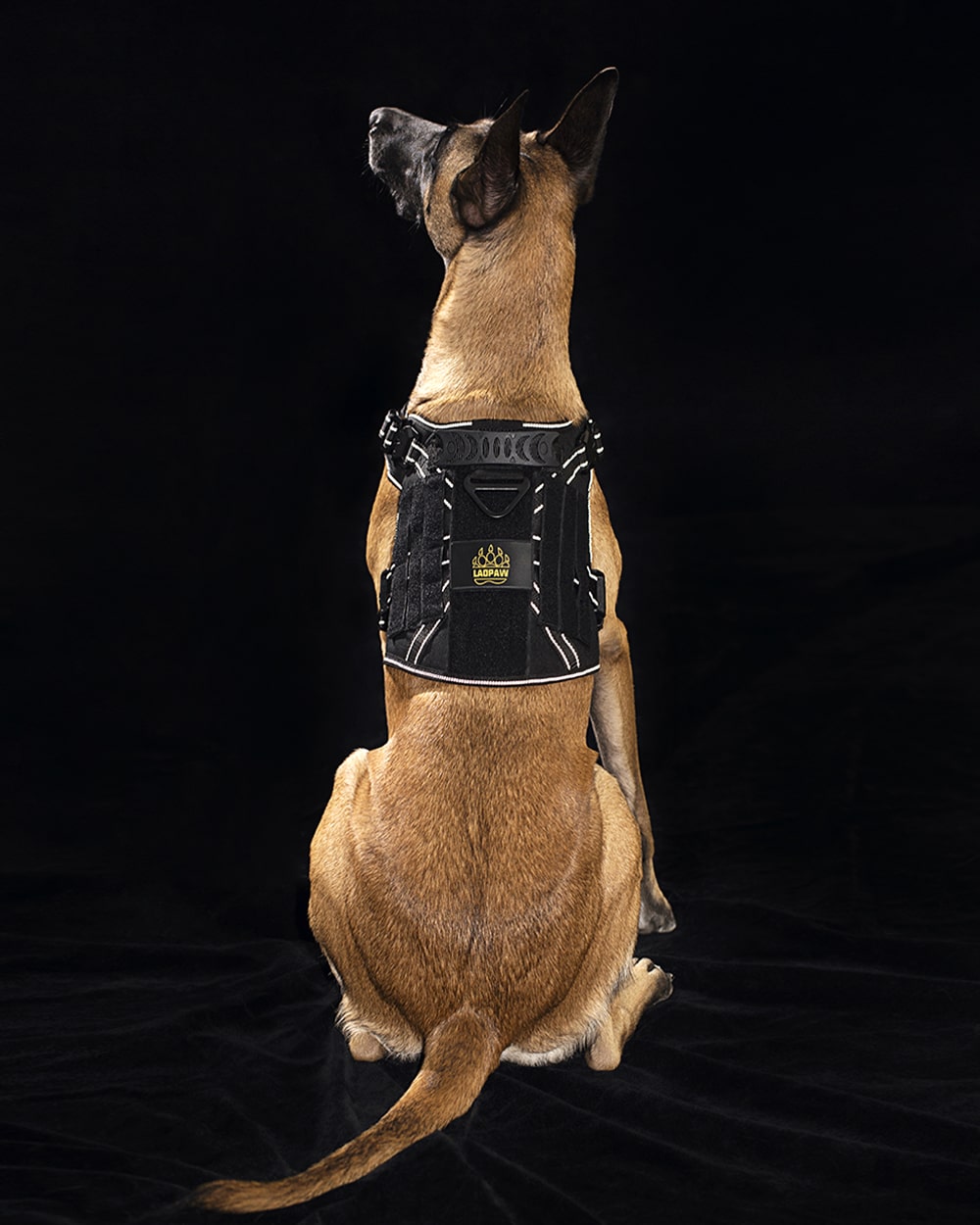 THE ULTIMATE TACTICAL DOG HARNESS
Extra Durability & Max Comfort
Maximum Safety Control

Discourage Pulling, No Choking

Enhance Outdoor Experience

Heavy Duty, Build to Last
THE ULTIMATE TACTICAL DOG HARNESS
Extra Durability & Max Comfort
Maximum Safety Control
The tactical dog harness gives you full control over your dog, keep them close by using the safety handle.
Discourage Pulling, No Choking
The special front ring allows you to effortlessly train your dog to stop pulling behavior.
Enhance Outdoor Experience
No matter walking, hiking or even long trips, the tactical k9 harness gets you and your dog ready for outdoor activities.
Heavy Duty, Build to Last
Made of durable material, the harness is almost impossiable for dogs to chew or damage.
ALERT: FREE-SHIPPING FOR ALL ORDERS!
CUSTOMIZABLE DOG HARNESS
The Laopaw Tactical Dog Harness is compatible with a variety of detachable gears to give it extra functions and uniqueness.
CHECK ALL GEARS
2 LEASH ATTACHMENT POINTS
Connecting leash to the BACK to help them pull more efficiently; Connecting leash to the FRONT to discourage pulling behavior by forcing them to turn
WHY TACTICAL DOG HARNESS?
For Military/Therapy/Police working dogs: A durable harness helps them perform in different environments and provides max safety control.

For Companion dogs: Everyday harness that allows them to carry their food, water, and other supplies. Discourage pulling Behaviour.

For Service/Search and Rescue dogs: Allow them to carry medical supplies, first aid items, etc.
METAL BUCKLES
Quick-snap metal buckes with 1000 lbs proof-load test on dog shoulder. Ideal for strong pullers
DURABLE MATERIAL
Made of 1000 Denier Nylon Durable material with military grade soft padded breathable mesh inside.
NO-PULL CHEST RING
The extra front ring makes no-pull training effortless. Giving you maxium control and security.
TOP HANDLE
Keep dog close when there is an emergency, giving you further control when needed.
Why is LaoPaw Harness Best for your dogs
Metal Buckles
No pull D-ring
Highest Quality Material
Quick Release, Easy On & Off
Highly Adjustable - Perfect Fit
Attachable Pouch
14 - Day Fit Guarantee
Free Shipping
Buy Now Pay Later
My dog loves his new harness and so do we! It definitely helps us to control him better, especially when he spots something that interests him. The harness is very well made and seems would last forever, highly recommend it.
Verified purchase
Beatrice K.
Awesome. My dawg is now 100% more tactical and professional. She can fly a helicopter, shoot a tank and kill terrorists with this tactical harness . Great product with very good quality. Also get a pouch to carry her food. Would strongly recommend it.
Verified purchase
Kate A.
This is the best harnesses I have ever purchased. Buckles are nice and sturdy. I like that there's 2 attachment points for the leash. My dog is a bad puller and having the front clip is perfect. I also love the patches very eye-catching.
Verified purchase
William K.
LAOPAW Q&A
People are asking...
If the question that you are looking for is not listed, please send it to us and we will get back as soon as possible.
Contact us